SMS to Email
SABER provides corporations with a dedicated, physical SIM card hosted within a highly secure UK data centre. This allows SMS messages to be forwarded onto multiple email accounts and the associated mobile number to be used for Two Factor Authentication purposes.
Two Factor Authentication
Relying on a mobile device for Two Factor Authentication creates multiple security vulnerabilities. The possibility of the mobile device being lost, stolen or infiltrated exposes your organisation to unnecessary risk which in-turn could result in high-stake consequences.
Additionally, if the telephone number used for Two Factor Authentication has a primary use for general mobile calls, any authorisation codes are not easily shared between multiple team members and likely to only notify an individual. If a member of staff is absent, on holiday or worst still has left the company having used their personal number to set up Two Factor Authentication, this could lead to business disruption and loss of control.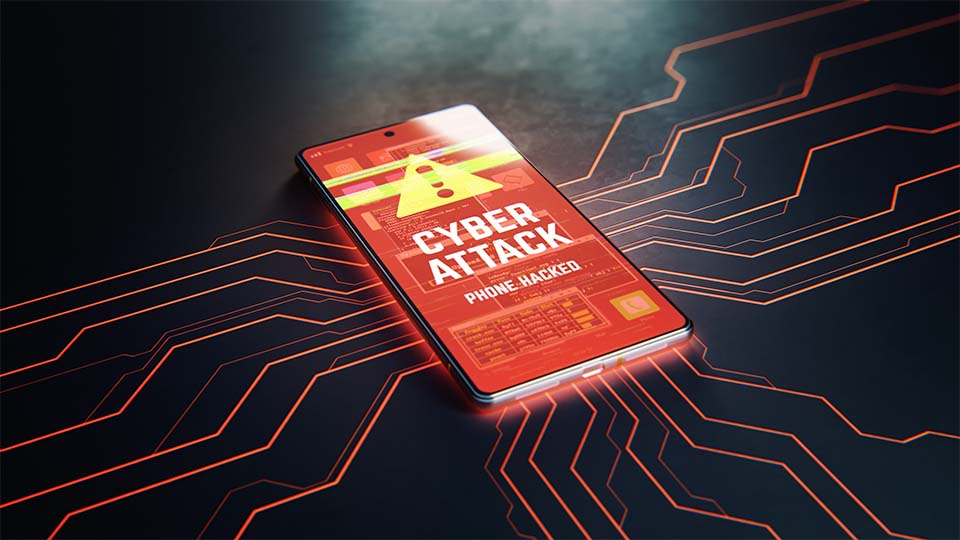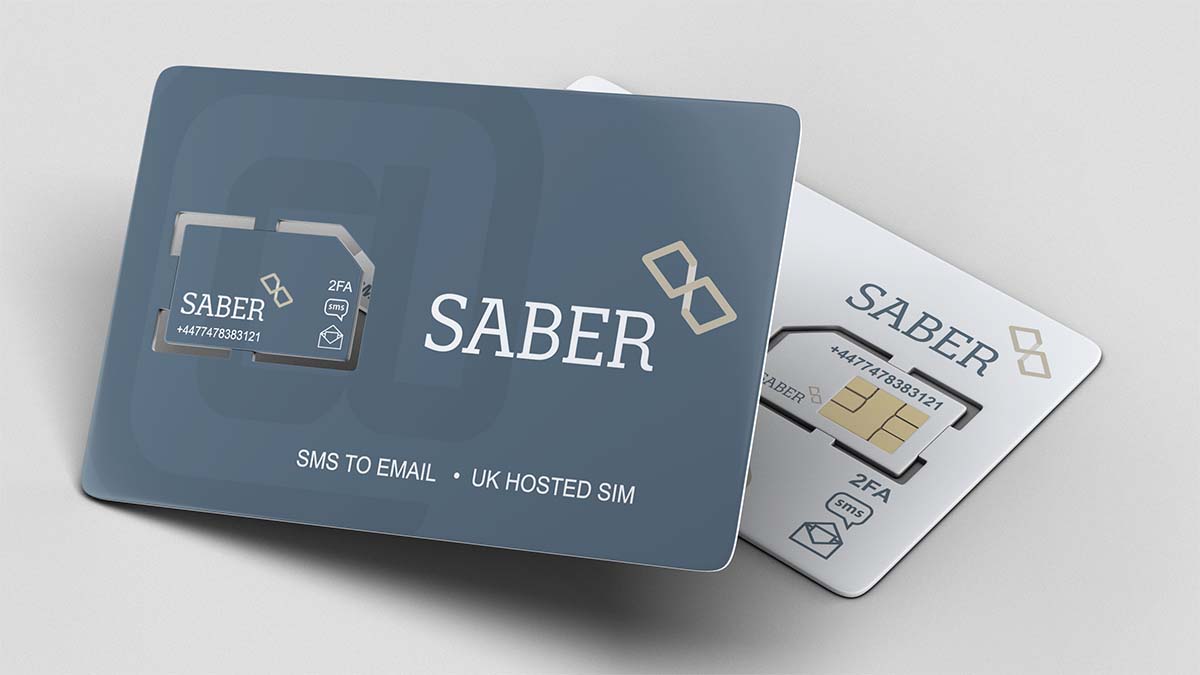 SABER Hosted SIM Summary
Facilitates the creation and operation of online services that require a physical SIM card for Two Factor Authentication (2FA).
Keeps personal mobile number separate from business accounts – have a dedicated mobile number just for business rather than providing a personal mobile to companies for 2FA.
Configure multiple recipients (up to four email addresses assigned to one SABER mobile number) to access SMS messages over an array of mobile numbers; eradicating the need to procure and operate large numbers of mobile devices.
SABER mobile numbers are physical SIM cards procured via our approved channels on a contract basis, providing a high level of account integrity and network stability.
Turnkey solution provisioning SIM cards, configuring email recipients and message info, dedicated support and a single point of billing.
No additional hardware or mobile phones required. SMS are delivered to email accounts, so you can have additional telephone numbers for SMS but don't have to procure multiple mobile handsets.
Why SABER & Hosted SIM Cards?
Whether it be for the creation of company social media accounts or accessing CRM systems, Two Factor Authentication is now an important, day-to-day requirement in the workplace.
Any security-conscious employer should be mindful of the potentially dire consequences that a complacent approach to Two Factor Authentication may lead to.
Thankfully SABER now provides companies with an easy-to-use, highly secure, and cost effective solution.
Because SABER uses real, physical, "hard" SIM cards they can be reliably used for Two Factor Authentication purposes unlike "soft" or "virtual" mobile numbers which are often rebuffed.
SMS messages received on the dedicated UK mobile number are forwarded onto up to 4 email addresses, providing a great solution for companies wanting to mitigate the potential issues related to Two Factor Authentication in the workplace.
Additionally, because SABER uses real SIM cards that are physically hosted in a secure environment, the threat of a criminal using fake credentials and social engineering to obtain a new SIM card from the mobile operator are completely mitigated. As unlikely as this scenario may sound, it is one of the preliminary methods used by sophisticated cyber criminals to gain control of the victim's digital identity.
For contractors working in secure locations such as central government buildings where mobile devices are not authorised, SABRE is a perfect solution to overcome the issue of Two Factor Authentication.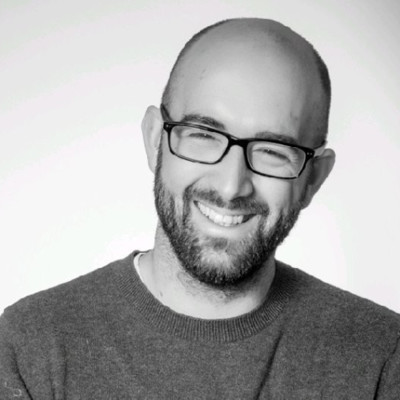 Tom Kidwell – CEO of Ecliptic Dynamics
How SMS to Email Works
SABER subscribers have UK mobile numbers which they can use to receive SMS. When an SMS is sent across a mobile network to them our physical SIM-hosting server receives the SMS. It then relays the SMS into our UK-based cloud infrastructure. The content of this message is then forwarded to your pre-defined email inbox(es) in real time.